Potential Enhancement Services (PES)
JPIP believes in the application of research in diverse fields for attaining social change. PES is an honest effort in the same direction. The wing started functioning since 1994 in the form of the Comprehensive Child Development Program (CCDP). The research regarding the nature of intelligence is applied here, for the students of age from 7 to 12 years. Later the development program extended to adolescents, parents, and teachers as well. It mainly focuses on the enhancement of cognitive and socio-emotional abilities through various training modules. The programs organized are given in our service list.
Prajna Prabodhan Varg, an outside-of-school talent development program is a part of the Potential Enhancement Services section (PES) of Jnana Prabodhini's Institute of Psychology, Pune that enrolls children with intellectual talents. The program includes two age groups: (a) Kishor (5th to 7th grades) and (b) Kumar (8th to 10th grades) and is founded on the theoretical framework of talent development with an equal focus on the cognitive and affective development of students. The 100-hour program consists of weekly sessions of three hours each followed by a residential summer program.

MA in Counseling Psychology,Post Graduate Diploma in School Psychology (Affiliated to Pune University)) DTMR - Diploma in Teaching Mentally Retarded (ECT Certification)B.A. Psychology,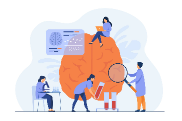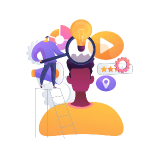 To arrange and run the programmes for child development. 

To train parents / guardians to boost child development.

To arrange and run the training programs for people who want to become good facilitators. 

Design need based training modules for all age groups.

Consultancy to design the modules as per request.
Strong theoretical background for each program.

Well planned and efficiently executed programs.

Training personnel with the base of School Psychology.

A big network of associate facilitators.
Students (From 2nd to 7th and 8th to 10th), Principals, Teachers, Parents and Trainers (From various backgrounds).
Program name

Eligibility

Details

Comprehensive Child Development Program (CCDP)

Enhance thinking skills (cognition, observation, imagination and problem solving)- Enhance socio-emotional skills

Ability Enhancement Workshop (AEW)

Enhance thinking skills (cognition, observation, imagination and problem solving)Enhance socio-emotional skills Nurture motivational foundation

Continuous Child Development Program (Nirantar - Balvikas)

Enhance thinking skills (cognition, observation, imagination and problem solving) - Form different types of thinking habits - Nurture motivational foundation

Capable Parenting Workshop (CPW)

Parents of 7 to 11 years old children

Guidance for insightful parenting - Orientation to effective use of various communicative methods

Facilitation Skills Training for Trainers (FSTT)

Adults (Above 21 years of age)

Orientation to basic concepts in development and facilitation - To introducing concept of multiple intelligence

Prajna Prabodhan Varg: Talent Development Program

Through weekly sessions and summer programs, students in the program develop holistic competence in intellectual, social, and emotional domains. A plethora of hands-on activities are designed for the students by specialized facilitators. The program runs in two stages:

Kishor Program: Foundational two-year program for students from grades 5 to 7.

Kumar Program: Advanced content-based sessions to develop mastery in special talents among the students of grades 7 to 11.

Prajna Maitra : A Self Help and Support Group for Parents of Children with High-potentials.

Parents of children with high-potentials (children between 3 to 17 years)

Through monthly and thoroughly interactive sessions, parents are being equipped to face different kinds of challenges in understanding, channelizing and nurturing the high-potentials of their child.
The program runs in two languages:

1. प्रज्ञा-मैत्र (Prajna-Maitra) - Online and offline, Monthly sessions run in Marathi, 16 sessions.

2. PCHP Lecture Series - Online only, Sessions in every Two months which is in English, 8 sessions
Contact: Phone No: 8390998263 / 8408841728/ 020-24207118
22 yrs completed to Comprehensive
child development program
10 yrs Completed to continuous child
development child development program
 Total number of students covered
Total number of parents covered
Total number of teachers covered
Total number of trainers covered